02 July 2013
Johnston Press staff to switch to performance-related pay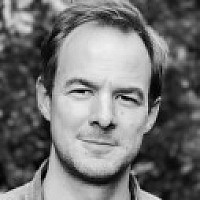 Johnston Press is to lift an 18-month freeze on pay - but will revert to a performance-related-pay scheme that looks set to cause controversy.
The owner of 183 regional titles, including the Lancashire Evening Post, Yorkshire Post and Blackpool Gazette, last gave its 4,350-strong workforce a pay rise in 2011.
Johnston Press CEO Ashley Highfield
Two months after claiming its first profit increase in seven years, chief executive Ashley Highfield emailed staff to inform them of the new system.
He said: "Reintroducing pay reviews will be the first step in changing the way we reward people.
"In the coming year we are going to move towards linking salary increases to performance where we can. We're on a bit of a journey with our pay process, but the really important message is this: if you perform well in your role, you will be rewarded."
The changes will mean that some staff could miss out on a pay rise altogether, he confirmed.
"We want to start rewarding our best performers and top talent with larger pay increases than may be awarded to others and, over time, it could even mean that some people don't receive a pay award when others do," he added.
"We still have a long way to go to return to growth and get out from under the banks, and the best way to do that is to make sure we are keeping the best people and rewarding them appropriately."
It remains to be seen what criteria the company uses to judge staff performance, and it is yet to respond to Prolific North's attempts to get further clarity on the matter.