18 July 2013
Funeral details announced for Tony Metcalf as colleagues pay tribute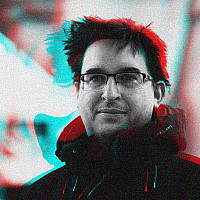 The funeral details have been announced for Tony Metcalf, a former assistant editor of the Northern Echo.
He died in Darlington this week after a battle with colon cancer. He was just 50 years old.
The funeral will be held on Monday at 2pm at All Saints Church in Manfield, near Darlington. It will be followed by a celebration of his life at Redworth Hall Hotel near Newton Aycliffe at 4.30pm.
He left the Northern Echo in 2000 to join Metro International and as international editor-in-chief, he was responsible for setting up editions in Boston, Toronto, Barcelona, Madrid, Paris, Hong Kong and Seoul - and of course his native Newcastle.
Four years later he moved to Dubai to launch 7Days, before returning to Metro in 2008 where he would become the longest serving editor-in-chief of Metro US in the paper's 14 year history.
"The world lost a beacon of light, the news world lost a great journalist, a family lost a loving father and husband, and I lost a wonderful friend," said Clark Weaver, a colleague at Metro US.
Yggers Mortensen, the CEO of Metro US added in a statement:
"For the last 4 years, we have not only built a very strong newspaper, but also a special friendship. Our friendship grew stronger and stronger from the first day we met. Tony always said that people didn't get me - but he did. And through our many hours together, we learned a lot about each other. His interest in other people was amazing, something that will remain with me forever. He cared as deeply about me and my family as I did about his."
A life long Newcastle United supporter, he leaves a wife and 2 children aged 18 and 10.
You can read further tributes on the Metro US website.