17 June 2013
Prolific North and MMU to establish a Postgraduate Certificate in Digital Communications Management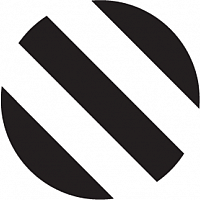 Prolific North and Manchester Metropolitan University Business School will shortly be announcing the details relating to the establishment of a new Postgraduate Certificate in Digital Communications Management.
The dedicated new course has been tailored for companies or organisations who wish to invest in members of their staff who they believe have the potential to be senior management material.
Prolific North and MMU are confident that the unique structure and composition of the new course will deliver an outstanding mix of best practice in contemporary digital communications skills, together with the significant management and leadership insight which will be gained from direct access to over a dozen of the leading communications industries practitioners from across the North.
The number of delegates on the course will be limited to just 25 to ensure that participants will be afforded the maximum benefit from the course tutors.
The industry practitioners will also find it easier to share their learning experiences and build relationships with their fellow attendees in response to course requirements and will be able to develop a close bond over the duration of the course.
The course will commence in the late autumn and will run for one afternoon a week over a 16-week period – with a Christmas break – and will conclude with an intensive weekend school at the New Business School at MMU.
Delegates will also be given coursework to complete in their own time.
David Edmundson-Bird
David Edmundson-Bird, principal lecturer in Digital Marketing & Enterprise and course director MSc Digital Marketing Communications & MSc Internet Retailing, will be overseeing the academic elements and requirements of the course with Prolific North bringing its industry engagement and market-leading position to the proposition.
Over a dozen of the North's leading senior managers and owners of leading publishing, digital, marketing, broadcasting and creative companies have agreed to speak individually at each of the afternoon sessions. They will be sharing their experiences of how they have coped with management issues and will be offering insight into how they have helped create - and in some cases sell - successful companies.
Delegates on the course will also benefit not only from learning about how companies in related communications fields have successfully built their businesses but will also, as the course develops over its duration, build new and lasting relationships with other ambitious communication executives as they move their careers beyond professional excellence and into management roles.
We envisage delegates coming from a broad range of disciplines: from SEO and social media to broadcasting, advertising, marketing and sales and a mix of companies including agency and client side.
Prolific North and MMU believe that the intensive and hands-on structure of the course will appeal to potential attendees who may wish to invest in themselves and also to directors of companies who wish to invest in staff they feel may be able to join their own companies' management teams at some stage in the future.
The fee for the course will be £2,500 plus vat which includes all course materials, all tuition at MMU and online support and the weekend course. Saturday night accommodation for the concluding weekend is not included.
Ahead of the decision to establish this new certificated course, we undertook research across the target market. The consensus among the company owners we spoke to was that the combination we were proposing of MMU's academic excellence in this sector together with Prolific North's ability to bring leading and acknowledged industry players to share their commercial nous, could provide an unusual and highly effective new approach to the management development of their key staff.
Numbers on the début course are limited to just 25 and to register an interest to attend the new Postgraduate Certificate in Digital Communications Management or if you would like to know more at this stage, please email Nick Jaspan at Prolific North at nick@prolificnorth.co.uk or David Edmundson-Bird at d.edmundson-bird@mmu.ac.uk
It is anticipated that final details setting out course content and proposed outcomes, dates, tutors and the names of the industry practitioners will be announced in the next few weeks but to ensure a place on the course, we recommend registering your interest soon.