28 June 2013
Former business editor takes up Bank of England role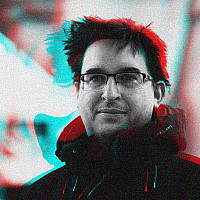 Andrew Hebden, the former head of business at The Journal in the North East has joined The Bank of England as its deputy agent for the region.
He'll start the new job in August, which will entail holding monthly meetings with local businesses and reporting back to the Monetary Policy Committee. This feedback will have a direct result on how the Bank of England sets its interest rates.
Hebden has worked in journalism for more than a decade, with 4 years as business editor at the Telegraph and Argus in Bradford, 2 years at the Press and Journal in Aberdeen and finally spending 5 years at The Journal.
Since the end of 2012, he's been the CBI's assistant regional director for the North East.
He will work with Rosie Smith, the bank's regional agent for the area:
"His understanding of the region and its businesses will be very valuable to us. I'm sure he'll play an active part in our work to provide useful insights to help the Bank's policymakers do their job well."