27 June 2013
Buxton Advertiser expands into Glossop with new edition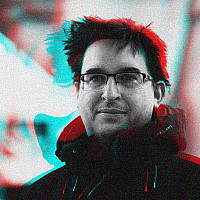 It may only have a population of around 32,000 people, but Glossop is now being served by 3 dedicated local newspapers.
As well as Trinity's Glossop Advertiser, there's the Glossop Chronicle (formerly the Tameside Reporter, before it was taken over by New Charter Housing Association) and now The Buxton Advertiser.
From today the Glossop edition of the weekly title will be distributed widely in newsagents across the town.
Johnston Press said it would carry dedicated front and back pages as well as news local to the High Peak area inside.
"Launching a new edition and extending a newspaper's circulation area may be seen as a bold move, considering the difficulties faced by the industry in recent years, but we are confident we are ready for the challenge," explained Jonathan Dodds, editor of The Buxton Advertiser.
"We have been at the heart of our community since 1842, serving thousands of loyal readers across the High Peak, Hope Valley and Derbyshire Dales each week, and we are looking forward to providing this same level of service to the residents and businesses of Glossop."
Another title, The Glossop Gazette, which is run by the local community, has been online only since Tesco opted not to stock the print edition.