02 May 2013
Newcastle United bans Daily Telegraph from matches and press conferences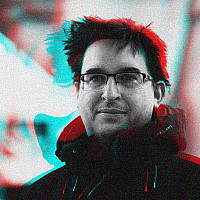 The Daily Telegraph has revealed that Newcastle United has banned it from attending all its matches and press conferences, following a report by its North East footballer writer, Luke Edwards.
It concerns a piece written by Edwards on Tuesday which claimed that the club's relegation battle had been "undermined" by acrimony between different sets of players at the club. Edwards, a former journalist at The Journal in Newcastle said that his story was based on verbal and written accounts of the split "provided by several sources, including individuals employed by the club."
However, Newcastle United responded by sending The Telegraph a solicitor's letter demanding the story be withdrawn from its website and that it issue a public apology.
The paper has published the letter:
"Having carefully considered the content of the article Newcastle United have asked for it to be made clear that unless a full apology is received from the Daily Telegraph and the article is immediately withdrawn from the Telegraph online edition, then both Luke Edwards and any representative of the Daily Telegraph/Sunday Telegraph will be banned from attending St James' Park and from attending any Newcastle United pre-match press conferences and all Newcastle United player interviews at the training facilities with immediate effect."
In response, The Telegraph stated:
"We regret the club's decision to ban the Telegraph from attending matches and press conferences, but will not allow it to prevent us providing the most incisive, trustworthy Newcastle coverage, rather than pandering to what the club want you to read."