31 May 2013
Lancashire Telegraph becomes latest Newsquest title to increase cover price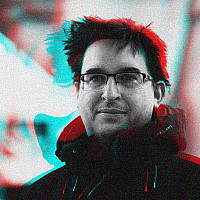 Newsquest is continuing its policy of price rises, with the Lancashire Telegraph, the latest title to announce an increase - from 45p to 65p for the weekday paper and up to 80p on Saturdays.
Editor, Kevin Young explained that this would help fund 100 additional pages across the week and they would be employing more staff.
"We're implementing the changes because we want to retain your loyalty – and because we need to meet the challenges of an ever-tougher market for regional newspapers," wrote Young.
He then echoed The Northern Echo and Bury Times:
"Traditional advertising platforms, which allowed us to bring you an unrivalled local news service, have suffered greatly during the economic downturn.
"This, combined with the digital information revolution, which has meant that anyone, anywhere can access news in many different formats, has provided a significant challenge for your local newspaper.
"Now we need to fully meet that challenge, and to that end we are taking on more staff as well as almost doubling the local news coverage in the paper."
Additional features will include: Blackburn Local, an 8-page community pull-out; an extended 3-page business section; Grassroots sport; Bygones - 8 pages of articles, photos and memories from the archives; Motors; The Guide; Home; 5-page Asian Image pull-out; and on Saturdays a 40-page Weekend supplement and 7-day television guide.