24 April 2013
Regional newspapers need more cuts and more integration to survive says study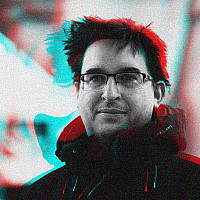 Regional newspaper publishers face "formidable challenges" to survive in the digital age, according to a new study by Francois Nel, the director of the University of Central Lancashire's Journalism Leaders Programme.
He looks in some depth at Johnston Press and Trinity Mirror and how they are trying to cope with the shift from PC's to mobile. This is what Johnston Press' chief executive, Ashley Highfield, has said is a key growth channel.
While Highfield has been described by The Guardian's Roy Greenslade as a "digital airhead", Nel states that Johnston Press is at least recognising that "it doesn't help to paddle harder if you're rowing in the wrong direction."
Francois Nel
Looking at the company's accounts since 2007, Nel demonstrates how the digital audience at Johnston has grown 20% to 10m. But at the same time there has been a 73% decline in printing sites; 29% drop in weeklies; 28% fall in dailies; and full-time staff have gone from 7538 in 2007 to 1558 last year (-44%).
The study also looks at the restructuring carried out by Trinity Mirror, with its much discussed digital newsrooms.
"In Newsroom 3.0, the work of multimedia journalists was being further decoupled from specific titles and saw the genesis of what is, in effect, a Trinity Mirror news agency where, for example, a story produced by a journalist about a fire in Liverpool becomes available not only to all titles produced in Merseyside, but to print and digital channels throughout the company.
"Journalists were also taking greater responsibility for quality assurance by bypassing sub-editors, and writing stories, headlines and captions directly into their template page 'slots', and also by publishing directly and immediately through social media (e.g., Twitter, Facebook), which, though used since 2007, had been governed by an institutional policy only from 2012."
"Local newspapers have been busy," he concludes, but adds that in order to be successful, regional papers need deeper horizontal and vertical integration of their organisations and operations "read: more cuts", but "also strategies that demonstrate greater lateral integration with the digital economy."
"Asked to refect on her company's mixed success on the day Trinity Mirror announced its 2012 financial results – which included not only a 75 per cent drop in pre-tax profits, but also a 7.3 per cent slump in digital advertising revenues,  Daily Post Wales editor Alison Gow,  noted, 'You've not only got to arrive at the right party, but at the right time.'
"And, to continue the metaphor, if the British regional newspapers companies are to survive and thrive, they will need to have the energy and skill to 'dance' – and enough willing partners to join them."