02 April 2013
HOME win for Manchester's new production centre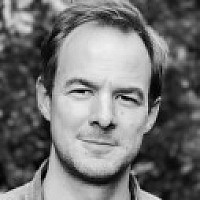 Arts Council England has awarded Manchester City Council £5.5million to build HOME, the new production centre for contemporary art, theatre and film.
The First Street venue, set to house the relocated Cornerhouse cinema and Library Theatre, is due to open in spring 2015.
In all HOME will contain a 500-seat theatre, a 150-seat flexible studio space, a gallery space, five cinema screens, digital production and broadcast facilities, a café bar and restaurants.
Plans for the new HOME
The council has committed £19m to fund HOME. With the overall budget coming in at £25m, the remaining cost is expected to be funded by a combination of another Arts Council ENgland grant and fundraising.
Sir Richard Leese, leader of Manchester City Council, said: "This award from Arts Council England recognises the tremendous existing value of Cornerhouse and the Library Theatre Company. But it also reflects the significant contribution to the regional and national cultural scene they will make as a new organisation in HOME.
"Most directly, it will act as a stimulus to further job creation and investment in the First Street area. It's exactly the sort of project supporting future growth which we need to be bringing forwards now, despite the difficult economic circumstances and today's award is an extremely welcome contribution."
Dave Moutrey, Director and Chief Executive of HOME, said: "From the start of the project our aim has been to create a shared space, where people can come together in their passion for art, cinema, theatre, good food and conversation. We want to create the right venue for artists to make great work and for audiences to come together to experience it, to take part, learn and have fun. This grant is a major step in helping us to achieve this ambition."
Jane Beardsworth, North West Regional Director, Arts Council England, added: "It's fantastic that in such difficult times a local authority can have the confidence and vision to invest in such an ambitious cultural project and Arts Council England is delighted to be able to support Manchester in the development and realisation of this major new arts venue for the city."