08 April 2013
Editor explains weekly newspaper's 67% price increase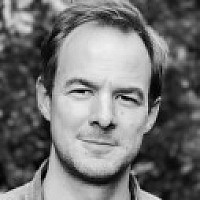 The editor-in-chief of the Bury Times has claimed his newspaper's 67% cover price increase was down to the "significant investment" required in the face of dwindling advertising returns.
From this week, the weekly's price will leap from 60p to £1 as it unveils a bigger paper with more local news pages, letters, features, comment and sport, as well as a leisure supplement called 'Weekend'.
New reporters Tui Benjamin and Andrew Bardsley
Two new reporters, Tui Benjamin and Andrew Bardsley, have also been drafted in to boost the editorial team.
Editor-in-chief Ian Savage introduced the changes on the paper's website, saying the investment followed "a series of reader focus groups" and that it would be funded by "much of the price rise".
He said: "It is no secret that the past few years have been tough for regional newspapers. Traditional advertising platforms which effectively subsidised quality local journalism have taken a massive hit during the economic downturn.
"This, combined with the digital information revolution, which has meant that anyone, anywhere can access news in many different formats at a time to suit them has led to the audience becoming more fragmented.
"We have decided to face up to that harsh reality and from next week you will see significant investment in the newspaper. However, this comes at an extra cost."
In the latest ABC circulation figures, the Times recorded a 7.2% year-on-year drop in circulation to 15,465 for the six months to the end of 2012.
Fellow Newsquest title the Hereford Times also increased its cover price recently, raising it from 80p to £1.20, with many readers subsequently taking to the paper's Facebook page to register their disapproval.