22 April 2013
12 northern billionaires on Sunday Times Rich List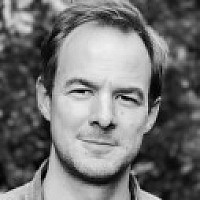 The North has a total of 12 billionaires, according to the latest Sunday Times Rich List.
The very rich Duke of Westminster
The annual survey of the wealthiest people in the country, celebrating its 25th year, showed that the richest 1,000 added £35.4bn to their wealth.
The dozen northern billionaires were topped once again by the Chester-based Duke of Westminster, the highest British-born person on the list. He is the only person to make the top 10 of the list in each of its 25 years.
The total number of billionaires on the list was a record 88, up 77 from 2012.
The full list of northern billionaires is below:
| | | | | |
| --- | --- | --- | --- | --- |
| No | Name | Region | Sector | Wealth |
| 1 | The Duke of Westminster | NW | Grosvenor Group | £7.8bn |
| 2 | John Whittaker | NW | Peel Holdings | £2.3bn |
| 3 | Mike Ashley | NE | Sports Direct | £2.3bn |
| 4 | Poju and Anita Zabludowicz | NE | Property and hotels | £1.5bn |
| 5 | Eddie and Malcolm Healey | Yorks | Property and kitchens | £1.5bn |
| 6 | Tom Morris | NW | TJ Morris | £1.22bn |
| 7 | Lord Grantchester and the Moores family | NW | Littlewoods | £1.2bn |
| 8 | Lord Kirkham | Yorks | Furniture and investment | £1.15bn |
| 9 | Simon, Bobby and Robin Arora | NW | B & M Retail | £1.1bn |
| 10 | Robin Sheppard | NW | Scrap metal | £1.04bn |
| 11 | Sir Ken Morrison | Yorks | Morrisons supermarket | £1.005bn |
| 12 | John Hargreaves | NW | Matalan | £1bn |