07 March 2013
Online community rallies in bid to save Whitby Gazette editors job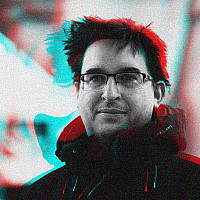 Johnston Press' decision to combine the editor roles of the Whitby Gazette and Scarborough News hasn't gone down well with the local Whitby community.
They've set up an online campaign to back Whitby Gazette editor, Jon Stokoe, who's been associated with the town since childhood. Not only that but he actually posted a 2.1% rise in circulation for the newspaper in the most recent set of ABC figures. His title was just one of 13 paid-for weeklies to manage that feat.
Publisher, Johnston Press, said that it's going through a period of consultation with staff in Whitby, which should be completed by the end of the month.
It appears that should the roles merge, Scarborough News editor, Ed Asquith will take control of the Whitby paper - along with his other editorships of the Malton and Pickering Mercury and Filey Mercury.
Yesterday, local businesses started a campaign to save Stokoe's job, with the hashtag "#SaveOurStokoe" on Twitter. It's already been backed (via retweets) by local media, Channel 4's Alex Thomson and Jeremy Vine.
38-year-old Stokoe joined the Whitby Gazette in 1995, he's been editor for the last 2 years after 18 months as acting editor.
Source: Hold The Front Page