05 March 2013
New monthly magazine launched in Scarborough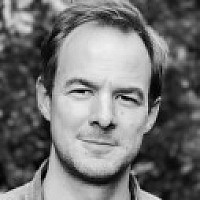 A new monthly magazine has launched in Scarborough after its founders scaled back original plans to launch a thrice-weekly newspaper.
The Scarborough Voice was initially due to be published three times a week from last September, with a website launching in preparation in July.
The eight-person team had joined up for the venture after losing their jobs when the Scarborough Evening News moved to weekly publication earlier in the year.
However, the Voice team has now decided to scale back its plans and its editorial staff and has launched the title as a free magazine with a print run of 15,000.
The new A4 title replaces the monthly Scarborough Advertiser, which appeared in A5 format and was mainly advertising-led.
Editor Steven Thurston told Hold The Front Page: "This new publication is going to concentrate on the best of Scarborough, with positive news and events that are coming up in the local area.
"The initial reaction has been overwhelmingly positive for this new publication, and I see it going from strength to strength in the months and years to come."
Thurston previously said he had not ruled out launching a newspaper in the future. "They were very ambitious plans but we are looking at, maybe a couple of years into the future, [launching] a newspaper," he said.
"But it will be a quality project. We wouldn't want to have launched something that would have folded within a week."
The magazine will be distributed free to residents and businesses in Scarborough.
Former Scarborough Evening News sports reporter Pete Spence is also planning a new 40-page free weekly called the Scarborough Independent.