12 March 2013
Campaign to save Whitby Gazette editor from axe gathers pace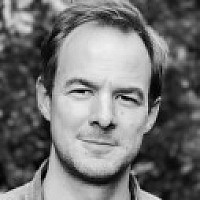 The campaign to save Jon Stokoe from the sack continues to gather pace, with an online petition set up in support of the Whitby Gazette editor having received 1,000 signatures.
It was revealed last week that Johnston Press had placed Stokoe at risk of redundancy, with the title earmarked to move under the group editorship of Ed Asquith at the Scarborough News.
This was despite the Gazette having been one of only 13 paid-for weeklies in the country to have registered a circulation rise in the recent ABC figures.
Gazette editor Jon Stokoe
And since then support has come in from all quarters for Stokoe, with the #saveourstokoe Twitter hashtag retweeted by everyone from Jeremy Clarkson to Jeremy Vine.
Local businesses, such as the famous Magpie Cafe, have also pulled all advertising from the paper until the issue is resolved, and an online petition organised by trade publication Press Gazette has so far attracted over 1,000 signatures.
Former Gazette staff photographer Doug Jackson said: "It seems to me that the Scarborough News is just making this cost-based decision from a remote point of view.
"Whitby is small town and taking him away despite the Whitby Gazette being one of the few papers that are still doing well is just crazy to me."
Stokoe himself tweeted that he had received "so many calls, texts and messages. Thank you each and every one of you, I am completely overwhelmed and humbled".
The 38-year-old has edited the Gazette for the past two years following an 18-month spell at acting editor. He first joined the paper as a trainee reporter in 1995.