11 March 2013
Auto Trader consults with 70 staff as print magazine nears end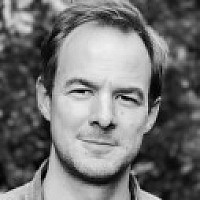 Auto Trader has begun consultations with 70 employees at its Warrington site as the weekly car classifieds magazine prepares to go digital-only.
Once considered the bible for anyone looking to buy or sell a second-hand car, the magazine's circulation has dived from 300,000 to around 40,000 in just 10 years.
The accompanying rise in digital readership has forced owner Trader Media Group to "evaluate" the print version. Around 70 people work in the publishing team in Warrington.
A spokesperson said that although they were not able to disclose a timescale yet for any closure of the print operation, consultations were taking place with staff and redeployment opportunities being considered.
Auto Trader magazine
The spokesperson told Prolific North: "Auto Trader has grown significantly over the past few years as dealers and consumers move away from printed publications to buy and sell cars online.
"Autotrader.co.uk is the number one digital marketplace attracting 11 million unique visitors each month to its website and 3.5 million mobile users.
"It is this growth online coupled with the success of our mobile offering that has led us to evaluate both our business and our products, which includes our magazine proposition, as we need to ensure we meet our customers' changing needs.
"We are consulting with staff on a one-to-one basis and where possible, we will be trying to redeploy staff into alternative roles within the larger online business."
Total revenues for the company were £257m for the year to the end of March 2012, and this year the company's earnings before interest, tax, depreciation and amortisation from its digital operations alone are expected to be about £130m.
Earlier this year, Guardian Media Group, which owns a 50.1% stake in Trader Media, called off talks with interested buyers over the sale of its half stake in the car classifieds company following a failure to agree a price.
Apax, its joint venture partner in Trader Media, had been interested in buying out the 50.1% owned by GMG in a deal that would have earned the publisher of the Guardian and the Observer about £300m in cash.