11 February 2013
Revenues fall as Chronicle publishers count cost of the Google generation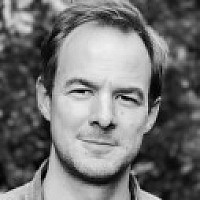 The publishers of the Oldham Chronicle have delivered a bleak assessment of the future of the newspaper industry after announcing a significant loss in advertising revenue.
Hirst, Kidd & Rennie, one of the North West's few remaining independent newspaper publishers, revealed in newly-filed accounts that advertising revenue fell 14% in the year to March.
It has aleady announced a severe cost-cutting measure, with all staff on the 158-year-old newspaper being forced to take a week of unpaid leave between December 2012 and March 2013, equivalent to a 7% pay cut over the period.
The publishers have also raised the cover price and are looking at a move from the Union Street building the Chronicle has occupied for 90 years.
Over the year the business did cut pre-tax losses to £405,198 from £749,468 on sales of £3m, down 8.5%. According to the most recent ABC figures, the Chronicle's circulation fell 11.1% from January to June 2012 compared to the previous year, and now sells an average of 12,849 copies a night.
The directors said: "The newspaper industry in general is still suffering the effects of the country's economic stagnation - the economy might even shrink this year - and also the continuing difficulties of the transition from print to online with its ethos of free news.
"The former traditionally allowed us to charge prices that could sustain our news gathering operation; the latter, despite its growth, does not as yet.
"Print readership attrition remains a problem. New readers should come from a fresh generation, but they have different priorities. Today's 16-year-olds were born in the same year as Google was founded - they have always had a free online means of gathering information at their fingertips even if their parents were avid newspaper readers."
Hirst, Kidd & Rennie laid part of the blame for its performance on Metrolink disruption in Oldham, which it said had caused many potential advertisers to close or relocate.
The directors' report added: "The scope to cut costs is now limited, though we continue to economise where possible - we are producing a daily newspaper with fewer editorial staff than probably any other daily in the country.
"It is a tribute to their skill and tenacity that we continue to publish a product that is well worth reading. Employees throughout the company take on extra workload with no increased rewards. We are fortunate to have such a loyal and understanding workforce."