26 February 2013
Former Liverpool Echo editor slams regional publishers' moves to shared and citizen content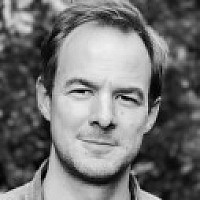 A former Liverpool Echo editor and Yorkshire Post owner has delivered a withering attack on the state of the regional newspaper industry, hitting out at the move to templated page designs where stories are "judged on their word count rather than their merit".
Chris Oakley, a former Newspaper Society president whose company Regional Independent Media was sold to Johnston Press in 2002 for £560million, claimed that regional newspapers were increasingly becoming irrelevant as they became more distant from their communities.
He told journalism students at Northampton University: "In an attempt to close the gap in local knowledge and involvement, the major groups plan to have half or more of all editorial content, in print and online, written by 'citizen journalists'.
"Of course, local readers must be involved in the creation of their community's newspaper; they always have been. But it is unrealistic to expect from them the wide-ranging, impartial coverage trained journalists should provide."
Last month, Trinity Mirror announced the creation of a new Shared Content Unit in Liverpool and a "much enhanced focus" on the curation of community content.
Oakley questioned how community content could be verified to ensure accuracy and also hit out at an increasing reliance on press releases.
"PR no more fills the need for journalism you can trust than community correspondents," he said.
"Amateur content and templated page designs into which content managers fit stories judged on their word count rather than their merit cut costs. They do nothing to give readers the information they need and want."
Oakley compared the policies being followed by the major publishers to those highlighted in Philip Meyer's book The Vanishing Newspaper, which described the process of "slow liquidation" being pursued by newspaper proprietors in the United States who charge more but give readers less.
He added: "That is precisely the policy being followed by major regional groups here."