25 February 2013
Former Granada chief Sir Denis Forman dies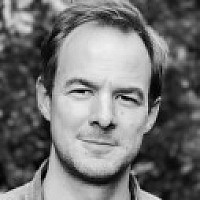 Sir Denis Forman, the legendary former chairman of Granada Television, has died aged 95.
Forman originally joined Granada at its inception and went on to play a leading role in its development, and was also deputy chairman of Granada Group from 1984 to 1990.
Alongside founder Sidney Bernstein, Forman oversaw some of the definitive programmes of the age, including Coronation Street, The Jewel in the Crown, World in Action and Brideshead Revisited.
Presenter Rob McLoughlin, a former director of Granada, described him as a "towering figure in British television and the arts".
He said: "Denis risked imprisonment to defend press freedom and World in Action and with Brideshead and Jewel he made Granada's reputation worldwide.
"He was a real gentleman with fine tastes and qualities and a real mischievous sense of humour and a journalists' nose for making headlines and stirring the establishment's pot.
"He will be greatly missed and without him British television and Granada could have been very ordinary. A true pioneer."
In his 1997 book Persona Granada - one of three memoirs - Forman had written about the success of World in Action, the investigative programme which ran for 35 years after its launch in 1963.
He wrote: "For two decades the BBC has spoken with the voice of the broadsheets, more particularly perhaps with the voice of the Times, a voice which patronised and so alienated the people of the working world who, if they read a newspaper at all, read the Mirror, the Sketch or the Express."
Of the early days of Coronation Street, he wrote: "I recognised its merit and I supported the move to get it on air, but I was not 100% behind it. I was nervous. Everyone was. Look at those accents. Anyone in broadcasting reading one of those scripts would say: 'It's impossible.'"
His biggest personal achievement, he believed, was The Jewel in the Crown. He told the Guardian in December: "That was my biggest, most personal and most successful programme. It took six years, I had a wonderful time doing it, and it was the culmination of my career."
Forman, who lost his left leg during the Second World War, was known to have been treated recently for pneumonia and ulcers in St Mary's hospital in London.
He was also the director of the British Film Institute from 1948 to 1955, and later chairman of its board of governors. From 1983 to 1991 he was deputy chairman of the Royal Opera House, and was the author of The Good Opera Guide.