14 January 2013
Wade-Smith joins GovToday board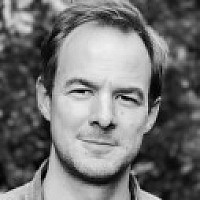 GovToday, the online publishing and events company, has appointed fashion entrepreneur David Wade-Smith as its new non-executive chairman.
Wade-Smith, one of Liverpool's best-known businessmen who made his name with the Wade Smith designer fashion chain in the 1990s, will take up the role officially on February 1.
Launched in November 2008, GovToday delivers government policy news and opinion through its online portal, supported by a programme of public sector-focused conferences.
Co-founder Rob Hollis said Wade-Smith's digital communications experience would be a huge asset as it looks to grow.
He said: "David has vast experience of running an excellent business and is very interested in the whole area of digital development and communications, and that is central to GovToday's business plan. His current knowledge of the public sector is also a massive help to us."
Wade-Smith has international events company experience from his short spell as CEO of Congrex, while prior to that he spent eight years at Livesmart, the smartcard group he founded. A former chairman of the Liverpool Chamber of Commerce, he was recently appointed chairman of business networking group Downtown Liverpool in Business.
He said: "GovToday are particularly interesting for a young business in the early stages of growth. They understand the vital focal point between traditional areas of conferencing events and publishing, but most importantly they get the point where it meets the digital age.
"I would consider GovToday to be the leading organisation in its field and one of the UK's leading exponents of digital publishing. It has a commercial business model that works, which is rare among the white noise that's out there, and growth will mainly come from unleashing this model. I think my experience, expertise and knowledge adds real value."
GovToday now has 42 staff having taken on several new people in the second half of 2012, including finance director Erica Ingham.
Wade-Smith also helped to engineer an office move for GovToday from Oxford Road in Manchester to The Landing at MediaCityUK.
And Hollis said that relocating to the media hub was central to GovToday's growth plans: "Within MediaCity we feel that the environment is right to not only enable and inspire our digital develpment but also enable us to collaborate with other companies to develop further."
Hollis added that plans for 2013 included a major SEO investment, development of the current product and the digitising of the physical conferences.