18 January 2013
Journalist sacked and sentenced over expense claims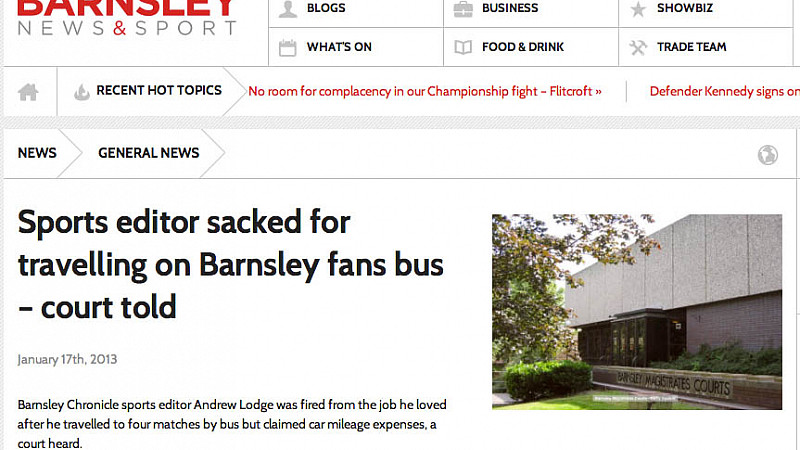 Andrew Lodge, the former Barnsley Chronicle sports editor has pleaded guilty to a charge of fraudulently claiming almost £500 in mileage costs.
A district judge heard that Lodge, who'd been at the paper for 25 years, had submitted mileage claims for covering Barnsley's away games, even though he actually took a supporters' bus.
Lodge's defence was that he didn't claim meals or overnight stays in hotels, to which he was entitled during his contract.
"There is an issue as to whether or not the paper has actually suffered a loss, and he didn't claim time off in lieu during the season to which he was entitled," said David Lawson, defending.
"He has never been a greedy man, He was not highly paid and earned just £22,000 but he has lost this job he loved because of the stupid mistake he slipped into."
The judge found him guilty of fraudulently claiming £447.32 from the paper for 4 matches in 2011 and sentenced him to 60 hours community service, an £85 fine and he was also ordered to pay back the money.
Lodge now runs the Barnsley News and Sport with his father, who preceded him as sports editor at the Chronicle.
Source: Press Gazette/Barnsley News & Sport