10 August 2017
Cravens launches content production studio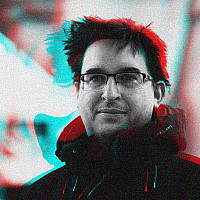 Cravens has launched a spin-off content production company called
Boffin and Beau.
Based out of its Newcastle office, it will be headed up by the agency's head of creative, Andy Lovatt, and its executive TV producer, Andrew Kidger.
Kidger becomes managing director of the new operation, with Lovatt named head of design and animation. Both are named directors, along with Cravens MD, Phil Coverdale.
"Bringing our resources and experience from the worlds of brand, advertising and digital marketing together into a smart new production company is very exciting. Cravens has a rich history of developing great creative solutions underpinned by purposeful strategy," explained Coverdale.
"We are looking forward to bringing together our planners, writers, motion designers and coders alongside the smartest production people and tech."
Part owned by Cravens, it will operate independently of the main agency, offering production and post, as well as being able to scale up according to the job:
"We wanted to extend our ability to deliver regular, high-quality production work and find flexible, effective solutions that embrace today's technology landscape," said Kidger.
"There is a clear demand for smarter, targeted content, often at scale and frequency. But with so much content bombarding us every day, the need for cut-through creative and customer relevance is clearer than ever."
Lovatt added that the multi-platform approach meant that they could extend their  "more traditional content into the new opportunities around AR and VR."