14 July 2017
Fox Agency wins global Berlitz pitch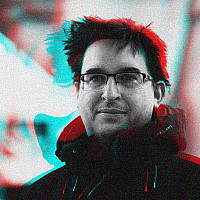 Fox Agency has beaten competition from around the world to promote Berlitz.
The Leeds agency flew to Germany to take part in the pitch process against companies from Europe, USA and Mexico.
It will be repositioning and developing new communications for the Berlitz Method - the "industry standard for language instruction" which was established in 1878.
The team will also be positioning and promoting an online learning platform, Berlitz Virtual Classroom to internal and external B2B audiences.
"Berlitz is certainly one of the largest language services providers in the world, and has an incredibly long and illustrious history. This is a great appointment as we're reinvigorating part of a great and trusted brand," said Ben Fox, director at Fox Agency.
"As with all our clients, we're looking to ensure our work not only looks great, but is effective and exceeds Berlitz' expectations".
Fox will be working with the Berlitz team in Barcelona, Frankfurt and Princeton, USA.
"We're looking forward to working with Fox Agency – a team that clearly has proven integrated B2B marketing skills and experience," added Marco Costa, global marketing director at Berlitz.
"Berlitz is a highly recognisable brand in the languages space, and we needed to ensure that our agency would be pro-active at producing innovative campaigns that will lead to great results."