12 June 2017
Betfred named as new shirt sponsor of Bolton Wanderers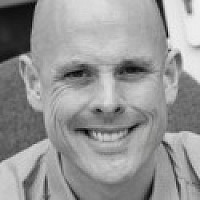 Warrington-headquarted Betfred has been announced as the new shirt sponsor of Bolton Wanderers.
Wanderers, who were recently promoted to the Championship, will have the Betfred logo on their shirts for two seasons.
Club chairman Ken Anderson said: "We are thrilled to have Betfred on board as our official shirt sponsor who join our ever-increasing and high-profile partnership portfolio.
"They are one of the leading betting brands in the UK but have never forgotten their roots which are firmly entrenched in the North West.
"We are looking forward to working closely with them throughout our partnership."
Betfred boss aFred Done added: "Betfred enjoyed a great relationship with Bolton whilst operating as the Club's official betting partner a few years ago and it's great to be back at Macron Stadium but this time as title sponsors", said Fred.
"I have been looking to get more involved in football and, following their return to the Championship, I sense that Bolton are on the verge of exciting times again.
"Bolton have shown a real willingness to work with us and I have been impressed at the way that this deal has been completed."