18 April 2017
Leeds agency brews up new brand book for Whittard of Chelsea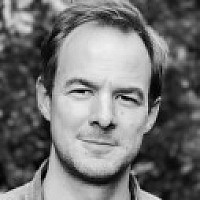 Whittard of Chelsea has appointed content agency Brawl as it looks to bring its brand to life with a new interactive brand book.
The new brand book will be used to engage international partners in the range of products and retail experience. The film was shot in its flagship Covent Garden store.
The 129-year-old British retailer operates 51 shops across the UK as well as an online business. It recently made headlines by opening an online operation selling tea to China.
The film being shot in the retailer's Covent Garden store
Katie Jones, studio manager at Whittard of Chelsea, said: "The Covent Garden store is an ideal location to capture the essence of our brand. It stocks our full range of products and brand offering, with a drinks-to-go space and a bespoke tea bar serving afternoon tea all day!
"Traditional brand books can provide a one-dimensional view of the brand, and we wanted to engage our partners with the experience of what makes Whittard of Chelsea unique."
Leeds-based Brawl is building on a series of successful campaigns that have included extensive sampling, in-store activation, and digital and social media activity.
Martin Jones, managing director of Brawl, said: "This is an excellent brief that allows our creative and production the challenge of capturing the brand, range of products and unique experience of Whittard of Chelsea."
Brawl operates internationally from its offices in Leeds and London for clients that include Superdrug, Iceland Foods and Oasis.