03 March 2017
New agency Breathe PR launched in Manchester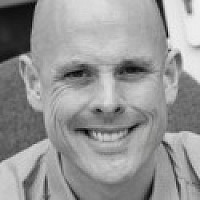 Freelance PR and copywriter Carolyn Hughes has set up a new consultancy called Breathe PR.
The former journalist enlisted Grizzly Bear Design for the re-brand and website.
She said: "Having worked as a freelance PR consultant for eight years, I felt the time was right to change my brand, implement an organic growth strategy and re-launch as a small PR consultancy.
"The name Breathe PR reflects my attitude to what can be a high-pressure job, and is a reminder to just take a moment and breathe.
Clients include award-winning garden designer Warne McGarr & Co, Oscillate Recordings, Arc Centre, Phillip James Wilson and ongoing partnership projects with Grizzly Bear Design, Tim Roberts PR & Marketing and Design Lobby.
Services include public relations, SEO, copywriting and social media, and Breathe PR specialises in consumer PR for small independent and creative businesses or organisations.