13 February 2017
Manchester Jazz Festival awards design brief after competitive pitch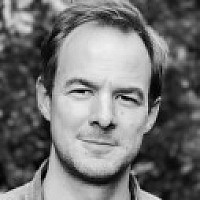 RMS PR has been handed a design brief by the Manchester Jazz festival after a competitive pitch.
The Altrincham-based agency will be responsible for all design work across the city centre including outdoor advertising, print and venue dressing, along with website and digital platforms.
Scheduled this year for July 28th to August 6th, Manchester Jazz Festival is the longest running music festival in Manchester, and will see over 400 musicians and 80 events taking place throughout the city.
It put out a tender document with a budget of around £8-9,000 back in November. The festival has previously worked with Marketecture and Bolton-based Portfolio.
Ruth Shearn, managing director of RMS PR, said: "To win such an illustrious account is a real testament to the high calibre of design work that we have been producing for over a decade.
"During our research, it became clear that the Manchester Jazz Festival isn't just for pure jazz aficionados, it offers something for everyone and we hope that our design work will reflect this."
Steve Mead, the festival's artistic director, added: "We were extremely impressed with what RMS PR brought to the table and the creative concepts they presented to us, which are a great fit with our objectives and approach to creative programming."
Despite its name, RMS PR is a 'channel neutral' agency with a team of copywriters, designers, digital marketers, web developers and PR people.