13 February 2017
Citypress awarded PR brief by national law firm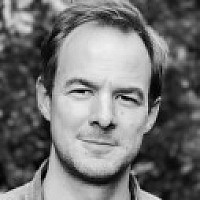 National law firm Weightmans LLP has handed its PR brief to Citypress.
The agency, which has Northern offices in Manchester and Liverpool, will deliver a new PR and media strategy that will promote the expertise of the 180-year-old firm's specialist teams across the UK.
Weightmans, which employs 1,400 people including 179 partners, has appointed Citypress as part of its push to achieve its growth ambitions.
The agency was appointed following a competitive tender process that sees the law firm consolidate its existing regional and national briefs under a single agency.
Weightmans has 11 offices nationwide, with a full service marketing team operating from the firm's Liverpool office. The win follows the launch of Citypress premises in the city, led by senior account director Pete Lappin, last December.
Sarah-Jane Howitt, marketing director at Weightmans, said: "Citypress is a fast-growing organisation with an ambition, values and culture very close to our own. They demonstrated a clear understanding of our client-centric approach and their plans to place client storytelling at the heart of our PR activity."
Lappin added: "We're proud to add them to our roster of UK-wide briefs - alongside brands like Lloyds Banking Group, British Gas, Coca Cola and KPMG - that leverage the full strength and breadth of our regional office network."