05 December 2016
Private equity firm turns to MC2 for Northern profile boost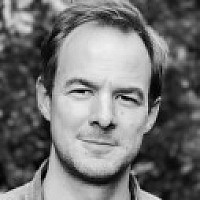 MC2 has been appointed by mid-market private equity firm Livingbridge to build the profile of the brand across the North.
Livingbridge was established more than 20 years ago and employs 75 people in the UK and Australia. The firm targets fast growing companies and has backed brands including travel management company Reed & Mackay, online cycling retailer Wiggle and Vietnamese restaurant group Pho.
Manchester-based MC2 will work with the Livingbridge team in Manchester to promote the firm's dealmaking activities in the regions, raise the profile of the investment team and support deal origination.
MC2's Liam Buckley
Polly Barton, head of marketing at Livingbridge, said: "We have £1bn to invest over the next five years, so it's important that we communicate this clearly with our target audiences.
"MC2 has an excellent track record for advising some of the major players in the private equity and venture capital marketplace so we're very excited to be working together."
Liam Buckley, account director at MC2, added: "Livingbridge has built a solid reputation across the northern regions with a portfolio that includes Americana, Metronet and Onthebeach.co.uk.
"As companies increasingly turn towards investment to generate growth, we look forward to working with the firm as it transforms more entrepreneurial brands into household names – both in the UK and overseas."
MC2, which employs 45 staff, works with a number of other clients in the financial and professional services space including Deloitte, GCA Altium, NorthEdge Capital, Palatine Private Equity and Zeus Capital.