16 December 2016
Government launches European Capital of Culture competition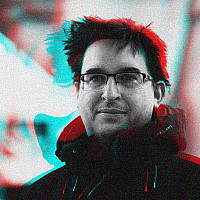 As the Government announced the European Capital of Culture 2023 competition, this afternoon, Leeds has confirmed that it's ready to become a host.
The Department for Culture Media and Sport said it will be running a nationwide competition to find a UK city. A cross-EU panel of experts will select the winner, which will be named by the end of 2018.
"Leeds has been ready to bid since 2014 and we are delighted that today the Department for Culture Media and Sport has recognised the continued benefits of the competition to the UK economy and to cities like Leeds, with an announcement to continue to host the European Capital of Culture competition in 2023," said Cllr Judith Blake, Leader of Leeds City Council.
"In Leeds we believe in a future where our culture in all its forms is valued and experienced by the broadest set of people, and for it to be central to the city's identity and to its future - both economically and socially."
The UK has previously hosted the European Capital of Culture twice, in Glasgow in 1990 and then in Liverpool in 2008.
A city from Hungary will be the other European Capital of Culture during 2023.
"Celebrating the cultural heritage and innovation in Britain's cities is part of our plan for an outward-looking, globally-minded and dynamic country," said Culture Secretary Karen Bradley.
"The United Kingdom is leaving the European Union, but we are not leaving Europe. We want that relationship to reflect the kind of mature, cooperative relationship that close friends and allies enjoy."