22 November 2016
Morrisons to revive Safeway brand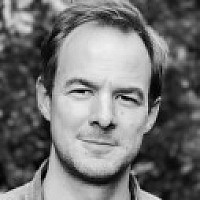 Morrisons is to revive the Safeway brand, 12 years after absorbing the supermarket in a £2.9bn merger.
The brand won't hang over stores, but will instead be relaunched as a range of hundreds of convenience wholesale products for independent retailers.
Morrisons chief executive David Potts
The Bradford-based supermarket will also pilot a convenience food offer in petrol station shops owned and managed by forecourt operator, Rontec.
Just over a year after selling off 140 loss-making M Local stores, Morrisons will trial 10 Morrisons Daily convenience stores in 10 Rontec petrol stations.
Four stores will be open by Christmas with the rest to follow in the New Year, and the 3,000 sq ft stores will sell branded and Morrisons own-label products.
David Potts, chief executive of Morrisons, said: "These are two capital light ways of growing in the convenience food market. By working with well-established partners and reviving the Safeway brand, we are making our products more accessible to more customers."
Analysts at Shore Capital hailed the return of the Safeway brand: "[It is] an eminently sensible move to our minds, reflecting the warm heritage and feel that this much-liked label had in days gone by."