10 October 2016
Style promoted as part of senior management reshuffle at MEC Manchester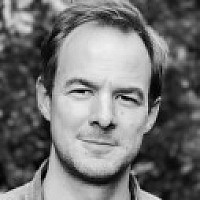 MEC Manchester has announced a reshuffle of its senior management team.
Managing director Mick Style is promoted to the newly created role of CEO, with deputy MD Emma Slater filling Style's place as MD. Simon Price moves up to deputy managing director.
New CEO Mick Style
Jason Dormieux, CEO of MEC UK, said: "MEC Manchester is a Northern powerhouse in a fast-growing market. In Mick, Emma and Simon, we have a strong team that can give clients the strategic leadership that will help accelerate customers along their purchase journey."
Since becoming MD of MEC in 2003, Style has overseen the expansion of MEC Manchester's digital and data capabilities and launched MEC Wavemaker into the content sector in April this year.
In his new role, Style will focus on identifying new opportunities for growth for MEC's clients and the agency, lead new business and develop further specialist services.
New MD Emma Slater
He said: "Our strong data capabilities, underpinned by our customer journey planning approach, make us well positioned to provide clients with the leadership they need to grow in an increasingly data and technology driven world. The opportunity to bring this leadership to an ever-growing client base in the region is very exciting."
Slater takes over the day-to-day running of the agency and its management team, with support from Price, who will also help develop new business opportunities and aspects of the agency's client and services management.
The agency has also created a number of new managing partners and promoted them to the management board. Richard George has board-level responsibility for driving new-business growth for MEC Wavemaker, Josie Saville has been promoted to managing partner, with a specific remit to transform the way the agency works, and Mark Brogan, who leads the agency's AV activation output, is the third new managing partner.
MEC Manchester works with clients including Jet2, ATS Euromaster and Vimto.