16 September 2016
Marketecture and Clock decide the only way is Upp B2B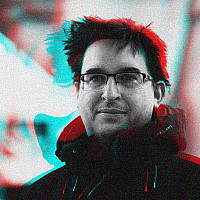 Marketecture and Clock Creative have revealed the new name and branding for their merged agency.
Upp B2B is one of the region's largest business-to-business agencies and is based at MediaCityUK.
"The key driver for the merger was to take both founding agencies up to the next level – in skills, expertise and size – to help us achieve our ambitions. We strongly believe that the combined agency will also bring new value to clients looking to take their businesses upwards," explained Michael Clark, newly appointed managing director of Upp B2B.
"The name Upp, is purposely spelt with a 'double p', a subtle nod to the fact that b2b is increasingly a people-to-people (p-to-p) proposition where emotional connections are as important as rational benefits. Upp B2B is a truly specialist b2b agency for businesses serious about growth. We are focused on an ambitious three-year growth plan to create a b2b agency of choice positioning throughout the UK, with a strong reputation for brand and digital."
The company has a staff of more than 30 and a turnover of just over £2m.