07 July 2016
Manchester City to expand presence in China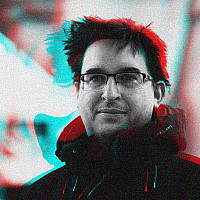 Manchester City has extended its partnership with specialist business development firm, Zhong An Holdings, in China.
The company has worked with City on developing commercial relationships, media and marketing activity in the region. This includes, football reality game show, Who Is The King, on China Central Television (CCTV).
"Supported" by the Chinese government, it is based in Shenzhen and operates across China and Hong Kong.
"China is one of the world's most exciting and growing football markets. We have made a firm commitment to participate in the development of football in China and to get closer than ever to our Chinese followers," explained Tom Glick, chief commercial officer of City Football Group.
"As we look forward to our pre-season tour, which will take us to Beijing and Shenzhen, we are constantly nurturing new commercial, marketing and digital relationships, as well as growing ever closer to our new investors. Zhong An is the perfect trusted partner for us and we are working extremely well together to understand the scale of the opportunity and how to tackle it most effectively."
Zhong An Holdings Limited is a founder partner of a new sports, marketing and media commercial platform, with a remit to become a leading brand name within the rapidly developing domestic sports market in China, whilst supporting cultural ties and elite sport training.