04 May 2016
Former Brahm Agency managing partner joins Bloom board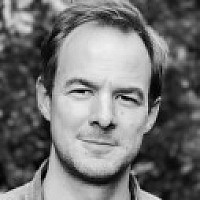 Leeds agency Bloom has appointed Jules Caton, the former MD of The Brahm Agency, as executive director.
Caton, who reports into CEO Alex Craven, has been running her own small branding consultancy since leaving Brahm (now Brass) in 2011.
Jules Caton
She joined Brahm in 1997 and spent 16 years at board level within the agency, heading up design, digital, creative and the production studio and becoming a major shareholder and managing partner.
She was introduced to Bloom by Gurdev Singh, ex-MD of communisis, and has been working with Bloom in a consultancy capacity.
Caton is now stepping up to take on a role as a fully-fledged member of the Bloom team, as part of the executive board.
Craven said: "Jules has a wealth of experience in building award winning teams and in growing teams, companies and client accounts.
"Jules understands our brand, our culture and our approach instinctively. She is a true Bloomer and fits our whole philosophy which is: you have to be brilliant at your job and a great person to work with."
Bloom works with clients including Sky, ITV, National Trust, Emirates and SIG.