10 May 2016
Creative Spark rebrands Manchester Arena's corporate offer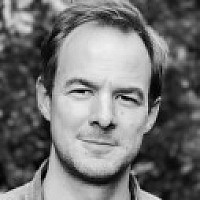 Manchester agency Creative Spark has created both a new brand identity and an updated website for Manchester Arena's corporate hospitality offering, now known as the Prime Experience.
With a capacity of 21,000 people, Manchester Arena is the fourth largest arena venue in Europe and has hosted acts including The Rolling Stones, Madonna, U2 and Lady Gaga.
Creative Spark's branding for Prime Experience
The Arena approached Creative Spark to rebrand its four-tiered VIP corporate hospitality package, which was suffering from a lack of brand awareness and cohesion.
With four membership options ranging from private suites to VIP seating, the challenge was to convey the premium nature of the offering while still making clear the options were part of a set.
The agency chose the new name and went on to create the new logo, brand guidelines, marketing collateral and website.
Creative director, Neil Marra, said: "Picking a name that captured the high-end, exclusivity of the brand was a real challenge, but we feel that both the name and the premium brand we created around it helps position the Prime Experience as the premiere hospitality package in Manchester."
Manchester Arena general manager, James Allen, added: "We've long been admirers of Creative Spark, so they were first choice when it came to pitching for our hospitality rebrand.
"The team delivered an excellent brand in Prime Experience, but the journey didn't stop at a logo. We gained an insight into, and new understanding of, our business that will become invaluable as we continue to grow hospitality at the world's second busiest venue."
Creative Spark also works with the likes of Virgin Money, New Balance, Aegean Airlines and Manchester Metropolitan University.