21 April 2016
True North asks the big question for the Anglican Church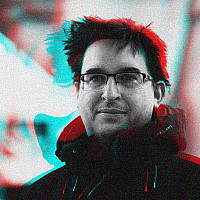 True North has been employed by the Diocese of Manchester to ask serious questions of the Anglican Church.
The Manchester agency worked alongside the Bishop of Manchester and his leadership team, to produce a "radical strategic and creative" to reposition the Diocese as a "thought leader", and to engage people with the difficult, yet critical conversation about how the "church of today can become the church of tomorrow."
"It was clear that the core message, beliefs and mission of the church are as relevant today as they've ever been. But at the same time, our society today is very different and people's priorities have shifted," explained True North's strategy director, Neil Mason.
"Our modern world is a noisy place in which it can be difficult to get noticed, so the way people are engaged and how the message is delivered needed to change too."
The new brand will be launched at a series of roadshows, hosted by the Bishop.
"The identity has been created to start conversations around the key issues facing the Diocese of Manchester and the role of the Church in today's society. The questioning tone of voice and poignant message within the striking illustrations by Michael Lester encourage the viewer to participate in discussion," added creative director Ady Bibby.