18 April 2016
Swinton Insurance teams up with BJL for advertising return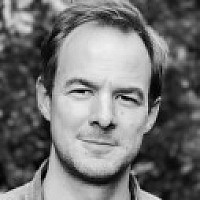 Swinton Insurance has worked with BJL on a new multi-channel campaign across broadcast, print, geo-targeted digital and ad vans.
The marketing drive, the company's first above-the-line spend in nearly 12 months, will take place across the Greater Manchester region, from Rochdale to Macclesfield, and is designed to drive footfall into branches by promoting the personal service on offer.
Some of the new campaign creative
Swinton is placing radio adverts on Smooth FM for the next nine weeks, as well as sponsoring a giveaway of tickets to Key 103's flagship music event, Summer Live, during April. Press adverts will also appear in the Manchester Evening News until mid-May.
The broadcast and print adverts will be supported by brand new window displays, A boards and point of sale material in 10 Swinton branches within the Manchester region, whilst digital ad vans – a first for Swinton – will be seen on roads around the area. Geo-targeted digital and social advertising will also run for the duration of the campaign.
Stephen Griffiths, head of marketing at Swinton Insurance, said: "Whilst Swinton's previous advertising activity has been national and focused on product offers, our new campaign sees us returning to our Greater Manchester roots and affirming our commitment to what makes us unique – our people and branch network.
"Following a period of significant change for our business, in which we have undergone a strategic review of our entire operations and announced a reshape of our branch network, this campaign proves our ongoing investment in the Swinton brand and its business model. By featuring our own branch colleagues in the campaign, we're showcasing the personal service and reassurance our people deliver to customers every day."
Richard Pearson, creative director at Manchester agency BJL, said: "We had great fun working with Swinton's branch staff to put this campaign together. We used the common misconceptions around insurance as our starting point, from which we were able to underline the confusion that customers can feel when purchasing policies – and demonstrate how Swinton's real people can help."