04 March 2016
Morrisons appoints Cirkle for product PR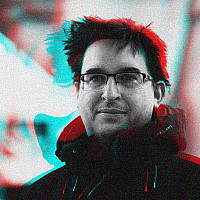 Morrisons has confirmed that Cirkle PR will be handling its product PR, following a decision to split its brand and product brief.
That combined contract had previously been held by 3 Monkeys.
"We are delighted to be appointed by such a fantastic British brand as Morrisons.  We will work closely with their in-house team to drive fame across their product ranges and footfall in their stores," said Ruth Allchurch, managing director of Cirkle.
"We believe that Morrisons is a fantastic fit for Cirkle both in terms of our expertise in the food and drink space but also the core values that we both share and we can't wait to get stuck into supporting the business in the year ahead."
The Buckinghamshire-based agency won a competitive pitch for the work, which will involve publicising grocery products; beers, wines and spirits; and its Nutmeg clothing range.
"We have been impressed by Cirkle's creativity and understanding of our business. We look forward to working with them to showcase Morrisons products to the media and other influencers," added Andy Atkinson, group customer & marketing director.