29 March 2016
Morrisons angered by 'No Scousers' advert claim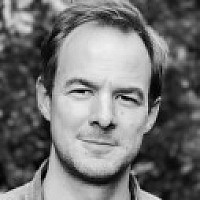 Morrisons has moved to distance itself from a casting call for an advert which excluded people from Liverpool.
The advert, which originated from software used by Casting Networks Inc, appeared under the project name Morrisons and included a requirement for "proper working class people" - but no Scousers.
The brief from Casting Networks Inc
The casting brief says: "These films will focus largely on facial expressions. Therefore it is vital their faces have character - something interesting and captivating that will make the film watchable.
"But nothing glaringly obvious and we don't want caricatures. We want quirks, freckles, bushy eyebrows etc. They should be warm and likeable.
"They should be proper working class people but not at all like the people from 'Benefits Street'. They should NOT sound or look posh and we should skew towards northern accents. And nobody from Liverpool please."
But the Bradford-based supermarket giant said it was "angry".
A spokesman said: "We are angry and we apologise that a third party has published a statement using our name without our knowledge.
"Everyone is welcome at Morrisons and we work really hard to ensure our marketing represents the whole of the nation."
Update 8pm: Gled Ward, CEO of Casting Networks, has issued a statement apologising for the "unfortunate views" expressed and said it withdrew the posting as soon as it was made aware of it. Read the statement here.