14 March 2016
The Co-operative Food makes interim hire for most senior marketing role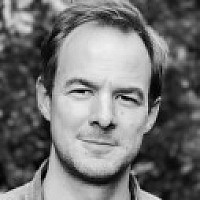 The Co-operative Food has brought in Jemima Bird as interim customer director after previous hire Rick Vlemmiks failed to take up the role due to personal reasons.
Bird spent 12 years at the Manchester-headquartered retailer after joining as a store manager in 1996 and rising to director of brand before joining Musgrave.
Jemima Bird
She's also been marketing director for Tragus Holdings Ltd - the owner of Cafe Rouge, Strada and Bella Italia - and worked as a consultant for the likes of The Trainline.com, Ideas Britain and Moss Bros Group.
She will report directly to Steve Murrells, retail chief executive at The Co-op.
The Co-op had hired Vlemmiks, formerly of Rolls Royce, Procter & Gamble and Mars, to the customer director position and he was due to start in November.
But according to a Co-op spokesman, he did not join the company due to personal reasons and the company is in the process of recruiting a permanent customer director, its most senior marketing role.
Bird said: "It's a brilliant time [to be back] as the food business continues to gain momentum as the fastest growing non-discounter in the UK."