21 January 2016
Parker Design challenges parking misconceptions with Manchester Airports Group campaign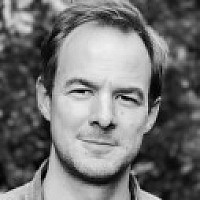 Parker Design has worked with Manchester Airports Group (M.A.G.) on a new campaign that aims to break down misconceptions about the cost of airport parking.
Some of the campaign's creative
The campaign focuses on the convenience of travelling from door to door, using the strapline "Your holiday starts here".
It spans offline and online banners, six-sheet posters, bus advertising and radio ads that lead with the line "Get that pre-booked parking feeling!"
Mark Bowers, creative director at the Cheshire-based agency, said: "This was a great and challenging B2C campaign to work on. Promoting airport car parking actually turned out to be a classic case of leveraging a mix of both rational and emotional benefits.
"Bringing the joyous feeling of already being on holiday forward to the moment you leave your house, drive to the airport and then park your car, negates the all too well-known stress of actually getting to the airport with your family and bags in tow. I never thought we could have had so much fun in a car park, but life should always be full of surprises."
The campaign has gone live on radio and on M.A.G's website, plus local bus backs and posters around the different locations, and will continue throughout 2016.