30 November 2015
Skincare company puts faith in Delineo for fragrance campaign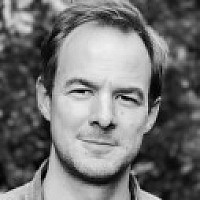 Delineo has been appointed lead creative agency by Faith in Nature, the makers of natural beauty and home care products.
An example of Delineo's creative from the Free the Fragrance campaign
The agency has launched a new campaign for the Manchester-based brand called 'Free the Fragrance', and will also work on further product and brand development as it seeks to expand its portfolio.
The campaign, which was shot by Guy Farrow, focuses on the products' "natural burst of fragrance" and involved real customers.
It has launched in press and online display alongside social competitions and paid activity.
Helen Keely, head of marketing at Faith in Nature, said: "The team 'got' our brand from the word go. There was great energy all the way through the project from every single member of the team and they were very professional in terms of day to day management. Their creative thinking married with their strategic capability really set them apart."
Delineo's creative director, Leigh Sheridan, added: "The team at Delineo are delighted to be embarking on the start of a great brand journey with Faith in Nature.
"It's a brand with a great history that has stayed true to its natural and independent values which see so many of its customers becoming great advocates for the brand. This is a story we are hugely excited about bringing to life and taking to a wider audience."