26 November 2015
The Caravan Club appoints Fogg Associates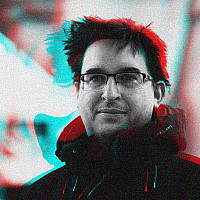 Fogg Associates has completed a marketing campaign for The Caravan Club, to promote its insurance products.
The agency, based in Newton le Willows, created a concept around missing letters. This, it explained, was to "reinforce the strength" of the insurance products.
"This campaign works on two levels, not only does it remind our members of Caravan Club insurance products it also reflects our brand values. We are a trusted organisation that is renowned for offering our members a quality experience. This quality has to be applied across everything we do which of course is vitally important when it comes to Insurance," said Lesley Coell, head of insurance and financial services at The Caravan Club.
The promotion will go out to club members through email campaigns and its magazine.
"We're really proud of how our concept has captured the Caravan Club brand and brought a sense of credibility to a truly fantastic product that it's members can buy with confidence," added Chris Fogg, founder of Fogg Associates.