17 August 2015
Topcon positions Tangerine for comms brief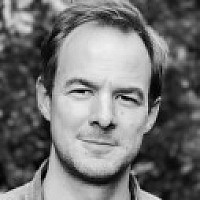 Tangerine has been appointed by Topcon to boost brand awareness and drive engagement with dealers and surveyors in the UK and Ireland.
Topcon develops and manufactures precise satellite positioning products and software solutions for surveying, civil engineering, construction and geographic data capturing.
Topcon equipment
Manchester-based Tangerine will look to deliver a "robust" communications strategy to increase awareness of Topcon and position it as a thought-leader within the industry.
Danielle Ruffell, marketing manager at Topcon, said: "With £100bn of investment set for the UK's infrastructure over the next five years, it's a really important time for business growth for us. To maximise on this activity and increase the brand's visibility, we needed a strategic agency with proven expertise and solid industry knowledge.
"Tangerine clearly understood the brief, presented creative ideas and we are confident that their previous experience with B2B brands will drive significant results."
Sam Gregory, Tangerine B2B's managing director, said: "Customer loyalty is increasingly dependent on the information and insights shared by brands. Effective and integrated communications are therefore more important than ever for brands to create an emotional connection with audiences and build and maintain a competitive edge within any market.
"Topcon really understand the positive effect thought provoking communication can have on a business and we're looking forward to working with them to lead industry discussion and raise the brand's profile in the UK and Ireland."