04 August 2015
Liverpool FC targeting "non-typical" sponsorship deals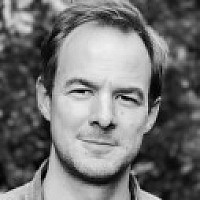 Liverpool FC has revealed it is targeting "non-typical" sponsorship deals in the wake of its partnership with Nivea.
The Anfield club agreed a deal with the skincare brand in February and unveiled a second ad last week, starring Philippe Coutinho, Adam Lallana and Martin Skrtel.
It also recently began a partnership with Hugo Boss as its formal wear partner.
And Billy Hogan, LFC's chief commercial officer, said there was a "real opportunity" for Liverpool in sectors not usually associated with football clubs.
"There are a number of different, non-typical sports marketing categories besides airlines, beers and banks where we have a real opportunity," he said.
"We're very focused on establishing a number of partnerships in new markets to bring LFC apparel to fans."
Watch Liverpool's recent ad for Nivea Men:
He added that the club was looking to run a road show in local markets during the coming season.
"We're looking at bringing all of the different elements of Liverpool to key markets from a fan base and merchandising perspective." Hogan explained that this could involve viewing parties in city centres.
The club, which is redeveloping Anfield, was now looking for a naming rights partner for its Main Stand as well as new lounges and a fan zone, Hogan added in Marketing Week.
"This is an opportunity for partners to be involved in such a significant project," he said. "We're not looking to rename Anfield, but the stand offers a tremendous opportunity in terms of size, scale and impact from a brand's perspective."