07 August 2015
HRonline appoints North West creative agencies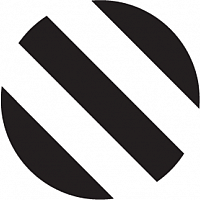 HRonline in Manchester has appointed two more North West agencies, following a competitive pitch.
As previously announced, e3creative will be creating a new website for the cloud-based human resource business. It's now been confirmed that Smoking Gun PR will be handling its public relations, while Parker Design will shape its brand identity.
"It's exciting to work collaboratively in a multi-agency environment as it gives the business access to a wide spectrum of creative and talented individuals, with varying skillsets, who will help us to tell our brand's story in a manner that resonates with our core audiences and sets us apart from the rest of the market," explained Sheryl Thompson, the firm's head of brand communications.
HRonline is headed up by the former MD of Sage Accountants' Division, Paul Tooth and its ex-head of marketing Paul Harris.
"It's refreshing to be involved in such a interesting brief right from the start and we can't wait to begin on the campaign. It's clear from the outset that this is no ordinary client brief. To achieve the team's future vision will take big thinking which plays right to our strengths," added Rick Guttridge, managing director at Smoking Gun.
"We will work across owned, earned and paid media channels to help to amplify the story, and educate various stakeholder groups including HR professionals, SME business owners, employees, investors and the media."
Parker Design in Cheshire has already completed a redesign of the firm's new headquarters in the centre of Manchester.
"We're excited to be working with a client that is willing to take creative risks and understands the power of big ideas. Inspiring employees and encouraging fun in the workplace is an excellent way to drive performance, and we look forward to the challenge of communicating HRonline's adventurous spirit through the look and feel of their brand," added Simon Hallows, director at Parker Design.