26 August 2015
DMSQD provides Acorn Brewery with some refreshment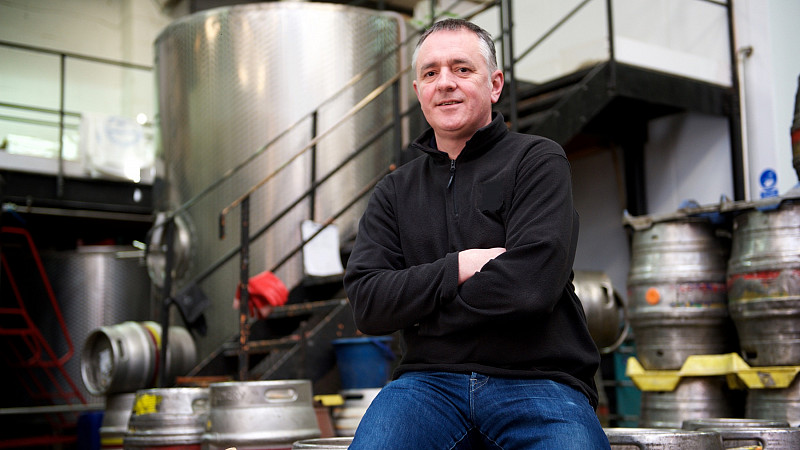 Dave Hughes
Barnsley-based design agency DMSQD has been working to refresh the image of a 12 year old brewing company in the town.
Alongside the branding work, Acorn Brewery has announced it will spend £60,000 on new brewing equipment and office space to mark its anniversary.
DMSQD developed the new branding to draw on aspects of its former image, including colour scheme and the acorn logo, but aimed to develop a stronger connection and sense of identity across all products.
Acorn Brewery owner Dave Hughes said: "The brewing industry has changed a lot since we started in the summer of 2003 and, particularly in the last six years or so. There are now many more independent brewers out there and it is much more important to have a clear stand-out identity at the pumps and on the supermarket shelf."
"It was very important to us that our new look reflects our 'brewery spirit' of tradition and innovation. The integrity of the business and our signature ales remain largely the same as we are committed to traditional brewing techniques, but we have extended our range and evolved our flavours a little over time, plus we regularly innovate with new IPAs and have introduced kegged beer products."
The rebrand marks a period of expansion at the brewery - it will invest in new conditioning tanks, an extended cold room store and new office space at their Aldham House industrial estate premises in Wombwell.
Acorn Brewery's development was supported through Enterprising Barnsley, a European-funded programme delivered by Barnsley Council which supports local businesses to grow and create jobs.
The company has a turnover of £1.2 million and employs 12 people. After doubling production over the last seven years, it now produces around 30,000 pints of real ale a week.