03 August 2015
Cube3 helps crisp brand win Dragons' investment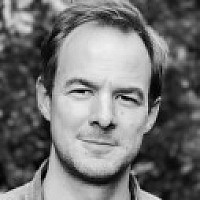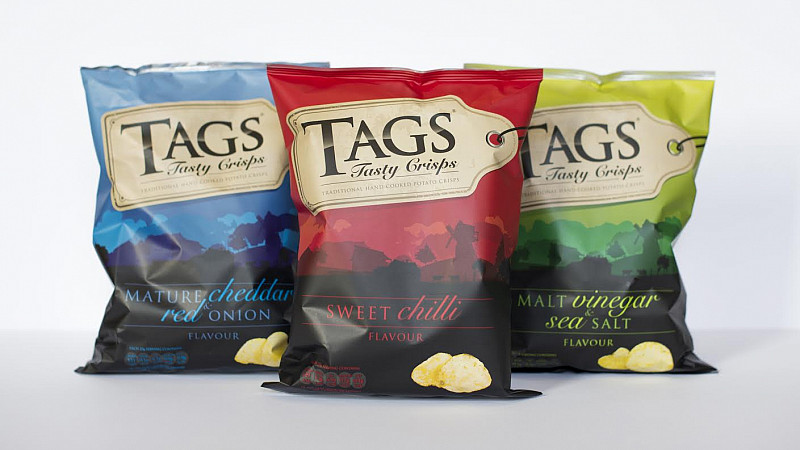 Manchester agency Cube3 was behind the branding and marketing strategy of Tags Snack Foods, which last night won investment on BBC Two show Dragons' Den.
Cube3 worked with John Tague, former MD of Seabrook Crisps, on the development and launch of the new Liverpool-based crisp brand back in 2012.
The agency said it created the branding and artwork and also helped "steer the strategy" for growing the brand, which is now sold in Asda and Tesco with turnover predicted to hit £2.2m by 2017.
The Tags crisp brand
The original brief was to create a premium brand at a value price and, following the initial creation, Cube3 was tasked with the development and launch of a further three ranges.
Tague eventually won offers from four out of the five Dragons, before accepting an offer from Deborah Meaden and Peter Jones.
He said: "I knew our team and Cube3 had created something fresh for the snack market, however it was such a confidence boost to get the amazing feedback and support from the Dragons. It only confirmed that we are on the right track to achieving our long term goals.
"In a relatively short amount of time, Cube3 has been integral to building my business, creating four distinctive range designs. Helping the brand to secure significant space in key retail spaces which in turn has built our sales revenue."
Karl Barker, CEO of Cube3, added: "At Cube3 we focus on doing three things: we create brands, we evolve brands and we engage audiences, for one goal: to build business. And Tags Crisps is a great example of our ability to work with entrepreneurs to create and build successful brands."
Cube3 also works with other FMCG brands including No.G gluten-free food range for Pork Farms, Zoobs snacks and flavoured alcoholic drinks brand Fantastical Flavours.