05 August 2015
AHOY launches Rosylee rebrand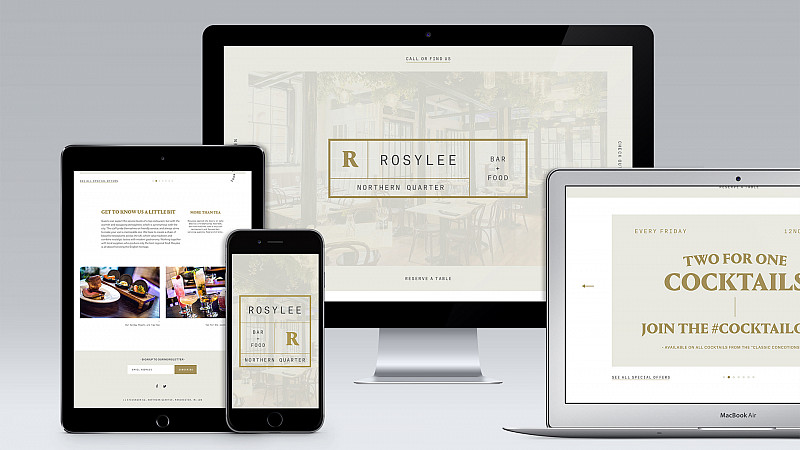 Manchester-based agency AHOY has unveiled its latest rebranding work with Mark Andrew Developments (MAD) and Northern Quarter restaurant Rosylee.
AHOY was appointed to revamp Rosylee's image after the appointment of Chris Byron as executive head chef.
Account director Paul Bailey said: "We're always excited to get our hands on anything we can in the Northern Quarter, it's such a vibrant area and it brings its own unique challenges in terms of design that make it irresistible to agencies like us.
"Rosylee's reputation precedes it, so the pressure was on for us to do something special, and we think we've delivered on everything we set out to achieve. We look forward to working with the MAD guys again in the future."
Using the new food menu as inspiration, the team at AHOY redesigned Rosylee's website, menus and a number of touchpoints including internal wall space and external barriers.
Short text extracts are used around the restaurant, as well as a new brand logo designed in several configurations.
A fully responsive website topped off the projected, one that was designed and built to include online reservations via OpenTable, as well as downloadable food and drink menus.