13 July 2015
?WhatIf! moves to MediaCityUK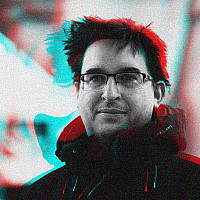 Innovation consultancy ?WhatIf! has moved its Manchester office to MediaCityUK.
The firm has been based on Peter Street in the city for the last ten years and will now have a team of 6 consultants based at The Landing.
"After ten brilliant years in Manchester's city centre we felt it was time to tap into the buzz and excitement of MediaCityUK. The Landing was therefore an obvious choice and we are looking forward to becoming an integral part of The Landing's thriving entrepreneurial community," explained Manchester director, Ed Christie.
"Our team were particularly taken with The Landing's shared working and social spaces which fit perfectly with our approach to collaborative working.
"We're also really proud of what the North West has to offer the rest of the world in terms of creativity and we'll be encouraging colleagues from our other offices to visit us often and see it for themselves."
The firm also has offices in London, New York, Shanghai and Singapore, working with global brands including Google, Sky and Pepsico.